Employment
Join the A+ Team
Join the A+ Team!
One of the biggest challenges facing American families today is caring for and teaching their children while the parents work. The number of working parents is increasing and so is the demand for child care and preschool professionals.
Join the A+ team! A+ Subs Inc. is looking for qualified substitute teachers, teachers assistants and activity leaders to work for preschools and after school programs in San Diego and the North County areas. A+ Subs Inc. schedules their subs around their classes and prior commitments. We offer convenient flexible hours and we will assign your jobs close to your home or school. A+ Subs also offers 5 sick days paid!
A+ Subs Inc. teachers and aides enjoy the rewards and accept the responsibilities involved in working with young children:
They love working with children and enjoy helping them learn.
They understand that the supervision, nurturing, and education of children are highly important responsibilities.
They make learning fun.
They enjoy working with a variety of programs.
They set good examples for children displaying a positive attitude and disposition.
They prefer to choose for themselves when and where they will work.
They enjoy their work and are happy that they don't have jobs that give them little or no satisfaction or enjoyment.
This means that you now have two options:
Apply
To apply, you need to be at least 18 years of age. To schedule an appointment, call us. Be sure to bring the following to your interview:
Your Social Security card.
Picture I.D.
Relevant school transcripts, showing course work taken in the education and child care (E.C.E.) field.
Your resume.
Together, we will review your paperwork and help you with everything you need to qualify you for work.
Our Pay Schedule (Rates as of January 2, 2023)
Assistant #1
$17.00-
$18.00
(0-6 Child Development units)
Assistant #2
$18.00-
$22.00
(0-12 Child Development units)
Teacher
$22.00
(12 Child Development units required or 6 units completed & 6 units enrolled)
Permit Title 5 Teacher
$24.00
(only at permit locations)
Activity Leader
$19.00
(CAPE test or 48 college units)
Mandated Training
Please see Mandated Training that needs to be completed upon starting working with A+ Subs. You must submit completion of this training prior to start work.
CPR/1st Aide
To work at any of the after school programs, you must be certified in CPR and 1st Aide. This company is fast and affordable! Just mention A+ Subs!
Note: You may get your certification anywhere with several different companies you wish (on-line courses are NOT accepted).
Employment Handouts
Active Shooter Drill Safety Handout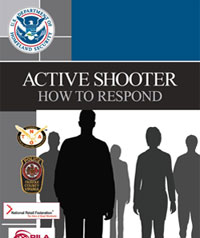 Employee MPN Handout